By Marie N. Williams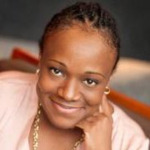 Last week, the Senate Judiciary Committee approved S. 1169, the Juvenile Justice and Delinquency Prevention Act (JJDPA) of 2015. First signed into law by President Gerald Ford on September 7, 1974, and most recently reauthorized in 2002, the JJDPA embodies a partnership between the federal government and U.S. states, territories and the District of Columbia to protect children and youth in the juvenile and criminal justice systems, to effectively address high-risk and delinquent behavior and to improve community safety.
Moreover, at the time it first passed, the JJDPA represented a national consensus—that juvenile justice was a non-partisan issue, of equal concern to young people, families and communities all across the country. In fact, all but one United States Senator voted for the original Act.
Now, more than seven years overdue for reauthorization and suffering from not-so-benign neglect, the JJDPA remains the only federal statute that sets out national standards for the custody and care of youth in the juvenile justice system, and that provides direction and support for state juvenile justice system improvements.